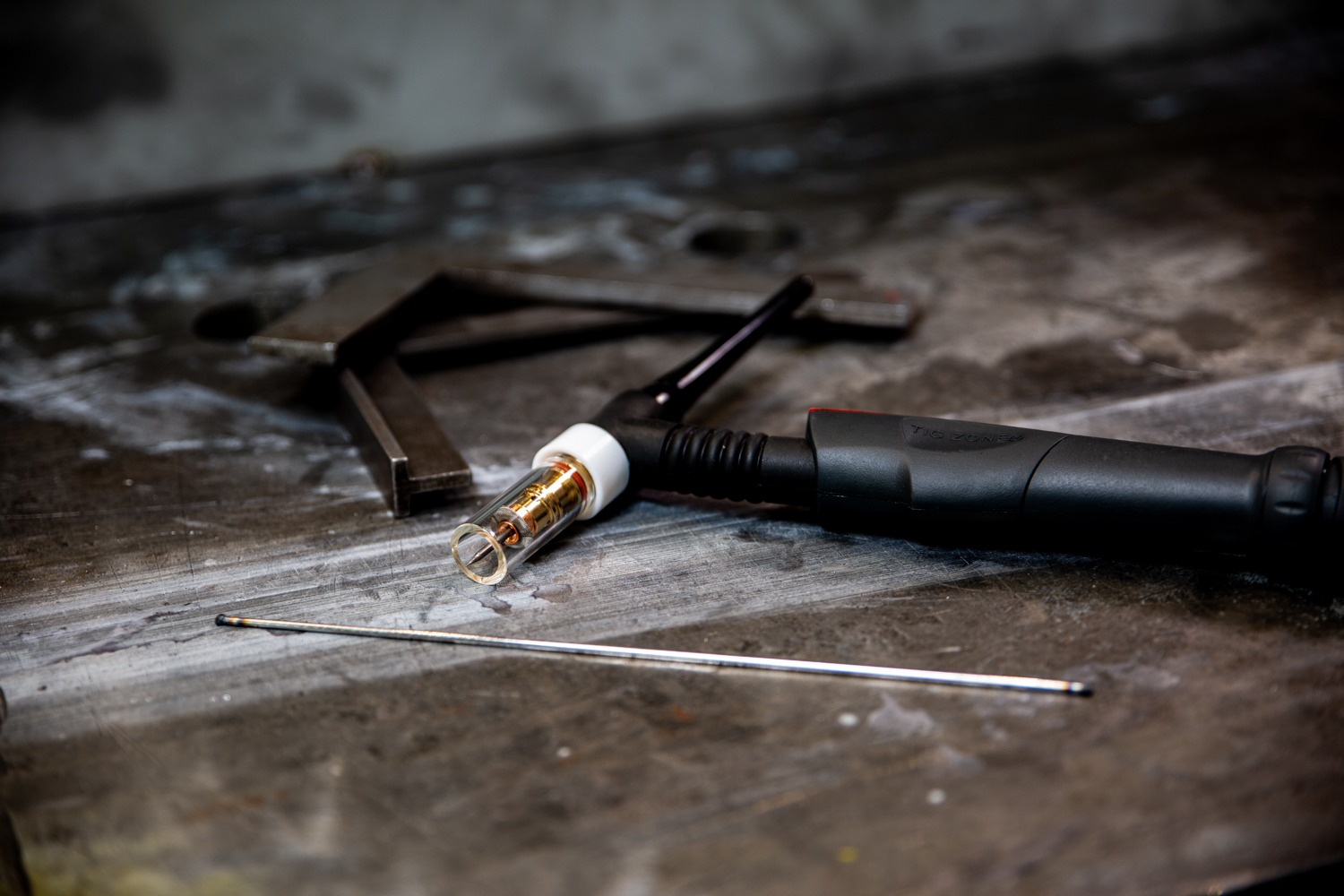 TIGZONE – our brand for TIG welding torches
Are you looking for a TIG torch that combines excellent quality with a long service life and exceptional precision? Then look no further than TIGZONE. The TIGZONE series from EWS includes everything you need – optimized torch specifications, ergonomic design for easy handling, top-grade accessories and a wide range of parts and options for TIG welding applications.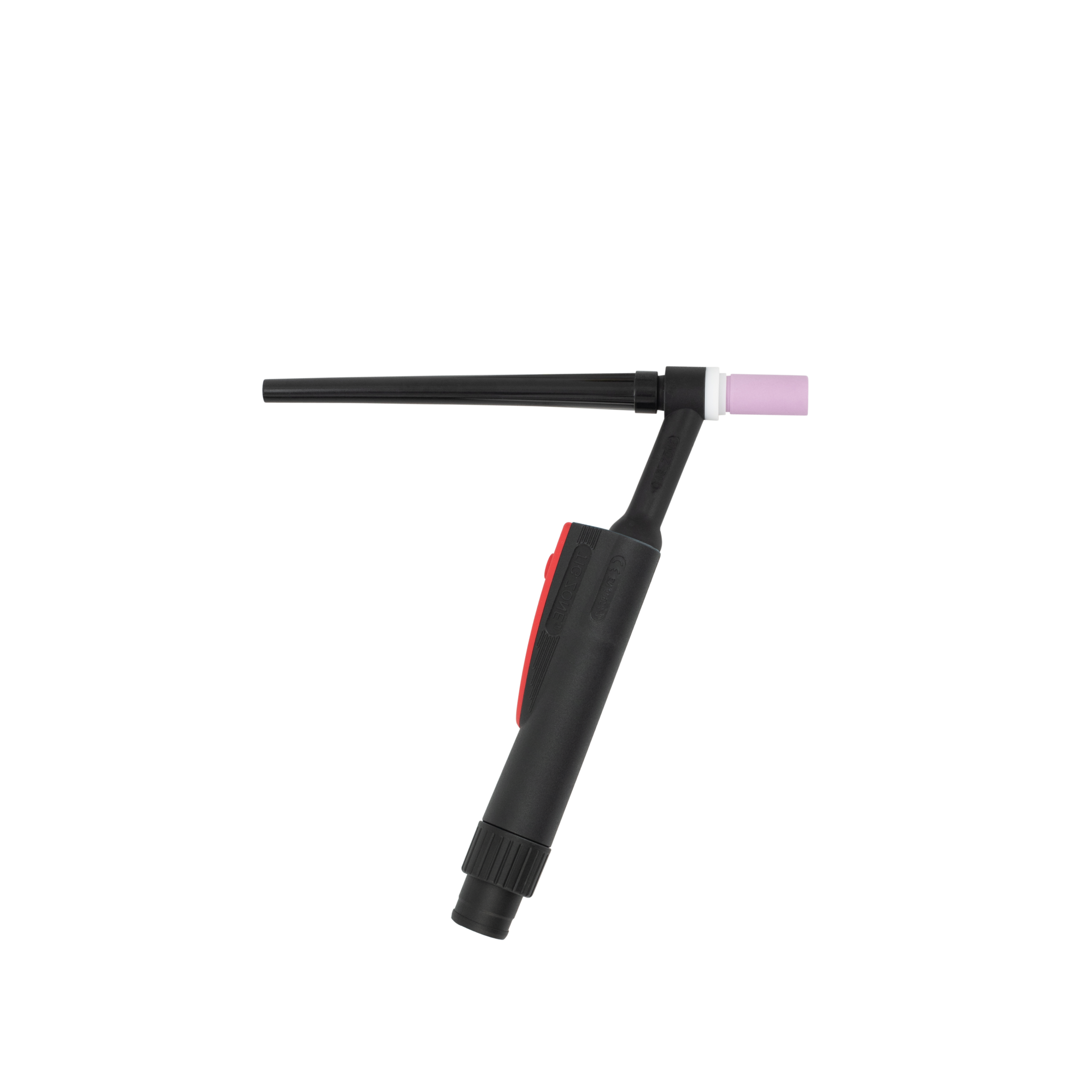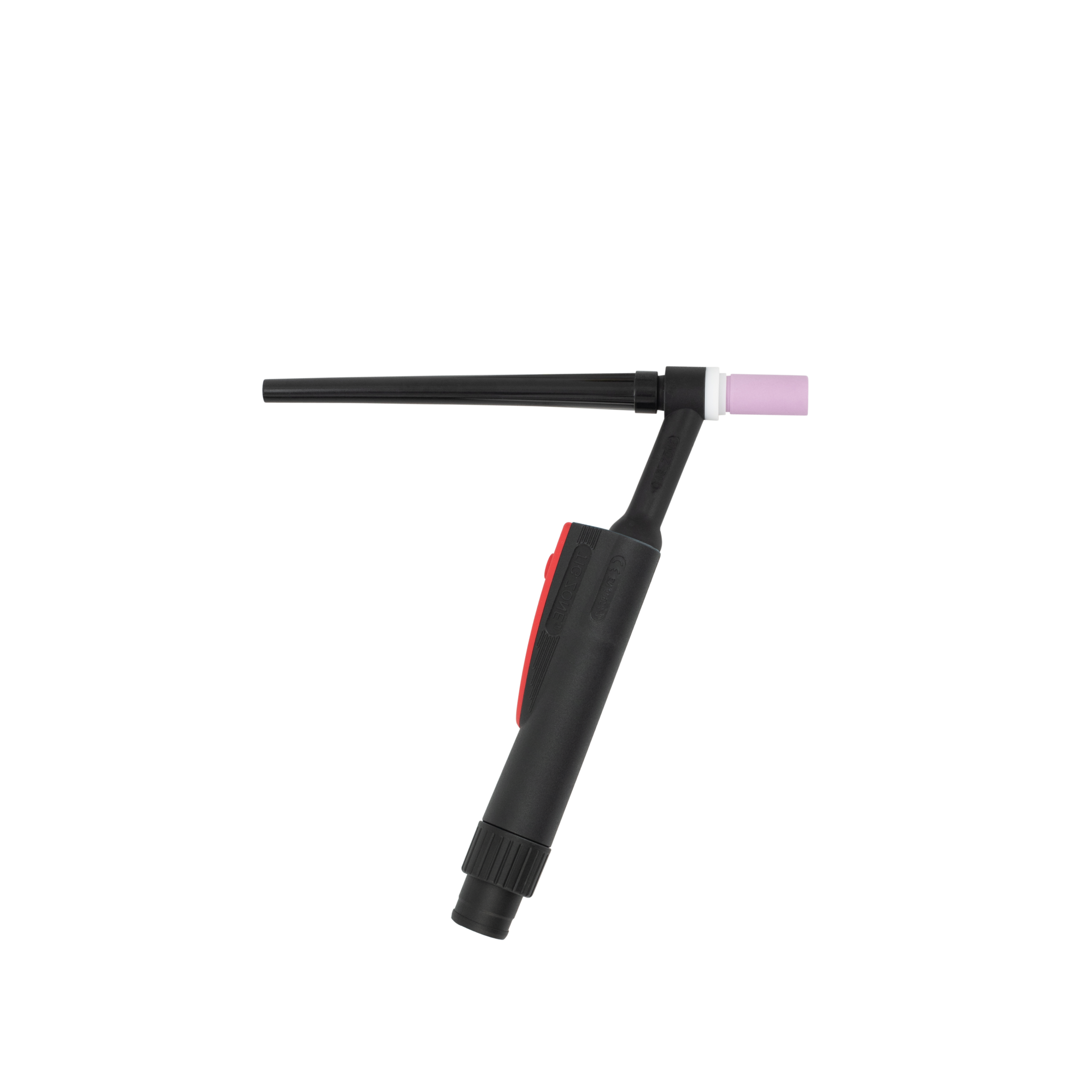 Extremely high performance
Optimized cooling system
Highly flexible handling
The right handle for your individual welding application
The right hose package
Effective protection from electricity and heat
Wide range of accessories
TIGZONE stands for quality in TIG welding equipment. TIG torches from EWS enable welders to machine various metals with precision and ease. Whether you work with steel alloys, stainless steel, titanium, magnesium, copper or light metals such as aluminum – TIGZONE TIG torches are the ideal tools to produce high-precision exposed welds. Our air-cooled TIGZONE 300AMP sets the benchmark for TIG torches. As our TIGZONE product range includes a large number of accessories, welders can buy all their TIG equipment from a single supplier. Our TIG torch range covers a wide amp range from 80 to 500 amps.
Air Cooled
Automation
Endurance
Special
Water Cooled
Accessories
The TIGZONE Air-cooled series is the high-quality standard in TIG welding. With their wide range of accessories, the air-cooled TIG torches already cover the majority of all TIG applications - and in a power range from 50 to 200 amps.
Air Cooled
The TIGZONE Automation series combines maximum performance and great flexibility in automated TIG welding. Welders can choose between different sizes even for hard-to-reach components - at amperages from 150 to 500 amps.
Automation
The TIGZONE Endurance series takes TIG welding to a new level with its extreme performance. Whether air- or water-cooled: With the compact torch size in all versions, it ensures increased reliability - and, thanks to its special handle shape, also improved torch control. Even at high amperages, the torches act very reliably in continuous operation.
Endurance
The TIGZONE Speciality series stands for maximum flexibility in TIG welding. No matter how special the application, TIGZONE offers the optimum solution. Whether specially developed cooling technology or modular torches. And in the power range from 125 to 500 amps.
Special
The TIGZONE Water-cooled series delivers 180 to 350 amps of power to torches. Thanks to its sophisticated cooling technology, it enables high amperages - and that with TIG torches for light welding work up to heavy-duty applications in continuous operation.
Water Cooled
Our wide range of accessories makes TIGZONE unique in TIG welding. Customized handles provide comfortable torch handling. Hose packages tailor our solution to your requirements. High-quality wear parts round off our range.
Accessories
TIGZONE TIG torches impress with their extremely high performance. The reason for this is the high-quality workmanship of the basic torch components from German and European production. They are based on highly conductive copper and silver. The components of our TIG welding torches are soldered together in such a way that they optimally conduct current and effectively dissipate the heat generated. As a result, we enable greater current capacities, torch use at low cold levels – and, in the end, longer trouble-free performance in the TIG welding process.
In the demanding TIG welding processes, proper cooling is essential. Thanks to an optimized cooling system, TIGZONE TIG torches enable high process consistency.
The focus is on a special water cooling system. This ensures consistently high welding quality at the high temperatures – and in particular unrestricted continuous operation. Extra-large water chambers, which permanently and automatically support the welder during operation, are responsible for this.
The handling of the welding torch is decisive for your welding result. TIGZONE TIG torches impress with their easy handling. This is made possible by our high-quality vinyl or natural rubber hoses in high-temperature design in the supply lines of the torches. At TIGZONE, these hose designs are standard. This gives welders the greatest possible flexibility even under the most difficult conditions.
Do you have large or rather small hands? Do you often weld in uncomfortable weather conditions? Then we have the perfect handle solution for you to match the ease of handling. TIGZONE offers a comprehensive portfolio of different hand grips: from standard for workshop use to specially insulated, weather-resistant versions for the construction site or pipeline construction. Depending on the requirements, our handles are perfectly balanced – in some cases by means of integrated ball weights. TIGZONE offers five different versions with different operation: single pressure modules, double pressure modules, potentiometers as well as up-down switches – in addition also as a filigree version for indoor use with built-in micro pushbutton.
For your specific welding application, you have the choice: TIGZONE offers three different designs for its hose packages to match its high-quality TIG torches:
1. the standard hose package covers the majority of TIG welding applications and features a mono cable. This is compatible with all TIGZONE torches. Just plug it in and go!
2. TIGZONE's Superflex hose package makes our TIG torches even more comfortable to handle. The extended leather feed of the hose at the end of the handle gives you a definite plus for easy torch holding throughout the welding process. That's ultra-flexible!
3. may it be a little more power? With the two-piece hose package, TIGZONE brings even more power to the TIG torch. This is made possible by the separate power and gas supply through two hoses. The increased space allows the power cable to have a larger diameter. The separation also makes it easier to repair or replace the gas hose. This solution is suitable for welding on construction sites, for example. All air-cooled torches are compatible with the two-part hose package.
TIGZONE provides comprehensive protection for welders. Our TIG welding torches are designed so that high-frequency current cannot escape at any time. Responsible for this is our unique rubber coating of the torch body. It prevents the so-called arc flash of the torch head, which can occur with conventional pheno-insulations. Despite its high elasticity, our insulation is tough and durable. It can even withstand temperatures of up to 260 degrees. As a result, it is not prone to cracking or chipping. Thanks to the high-strength connection of the material results in an excellent rubber-metal bond.
Our wide range of accessories makes TIGZONE a unique offering for all TIG welders. In addition to the necessary accessories such as handles and hose packs, every TIG torch with us has a wide selection of adapter sleeves, adapter sleeve housings and gas lenses. A full selection of ceramic nozzles, long ceramic nozzles or aluminum oxide nozzles completes our portfolio. This enables TIGZONE to cover a wide range of TIG applications. So you are able to handle even the most difficult constraints in TIG welding.
Tungsten Diameter - max (mm)